Stormwater is water runoff from urban areas. This water is different from runoff in undeveloped areas, because of all the hard surfaces in cities and towns, such as roofs and roads.
Unmanaged stormwater runoff can cause flooding and impact property and public safety. The increased pollutant and sediment loads, runoff volumes and flow velocities of stormwater can also cause harm to receiving waterways.
As our cities and towns grow, more stormwater is created from rain on hard surfaces, so it is important that developments are managed in accordance with statewide stormwater management requirements.
Victoria's stormwater management requirements
Many development types are subject to Victoria's best practice stormwater management requirements through the Victoria Planning Provisions (VPPs):
residential subdivisions
apartments
residential multi-dwellings, for example townhouses
commercial subdivisions and developments
industrial subdivisions and developments
public use developments.
Requirements have been in place for residential subdivisions since 2006 and apartment developments since 2017.
Planning reforms introduced in October 2018 further broadened the range of development types required to manage stormwater following the recommendations of the Improving Stormwater Management Advisory Committee.
Amendment VC154 - Stormwater Management Advisory Note 75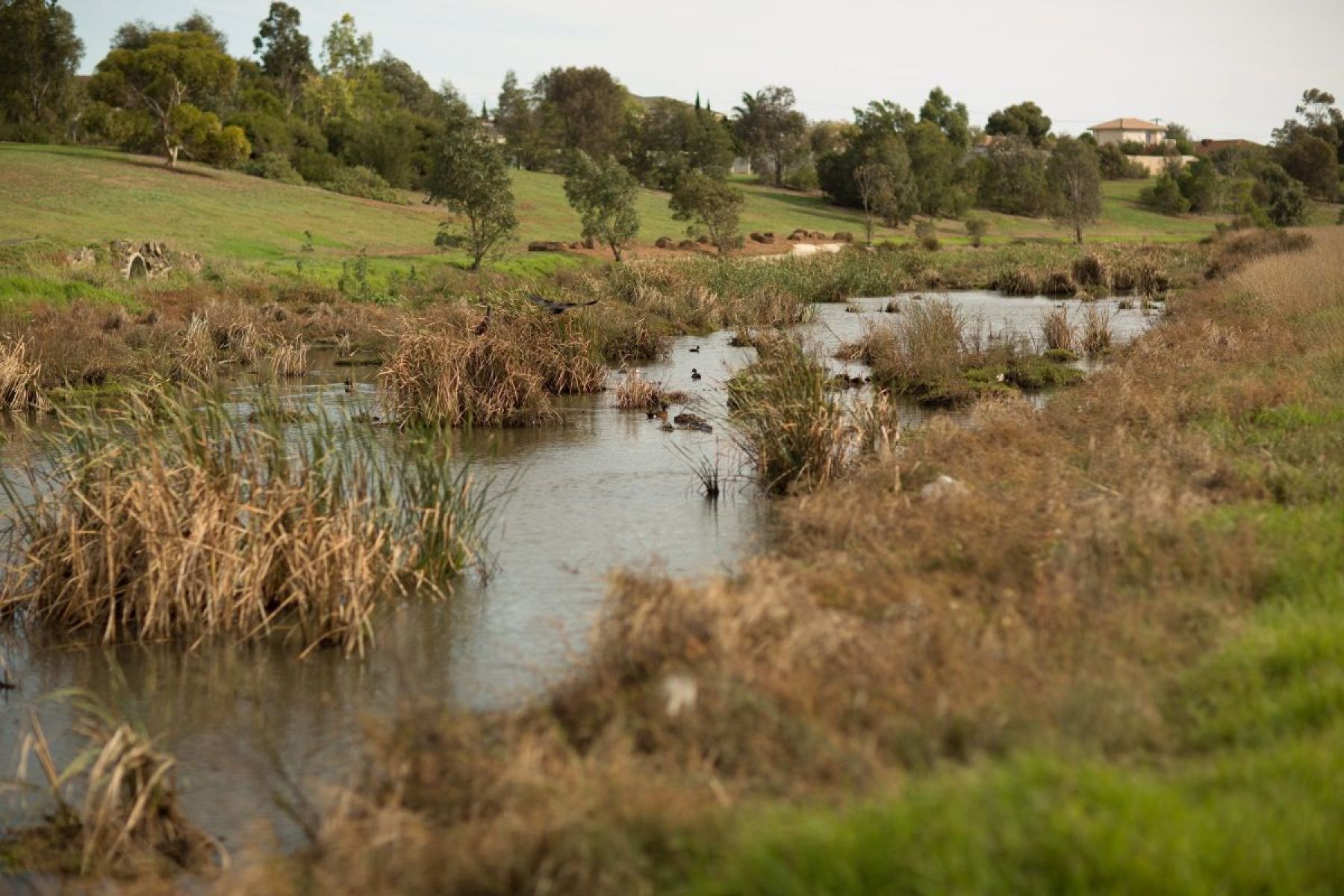 Compliance checklist for applicants and assessors
Example development scenarios
Other useful resources
Rainwater tanks
Rainwater tanks are a great way of collecting water for use on your garden, in your laundry or for toilet flushing. But it's important to keep the system in good condition for both safety and operational efficiency.
Find out more information on how to maintain and operate a rainwater tank.
Environmentally sustainable development of buildings and subdivisions
Learn how the planning system is changing to improve the sustainability of buildings and subdivisions across Victoria.
Green-blue infrastructure guidelines
DEECA has partnered with the City of Ballarat to develop Planning a Green-Blue City.
This is a how-to guide for planning urban greening and enhanced stormwater management. It allows local governments to develop the necessary components of a green-blue infrastructure action plan to inform and drive local government-led initiatives.
Planning a Green-Blue City guidelines
Page last updated: 11/09/23