Enhancing the recreational values of the State's water resources
Victoria's waterways – including rivers, wetlands, lakes and water storages – provide the community with many recreational opportunities and benefits.
Water-based recreational activities include fishing, water skiing, rowing, camping, walking, bird watching, outdoor sporting events and social gatherings. Waterways' social and recreational uses and values provide many benefits, such as improved health and wellbeing, increased social cohesion, and boosting tourism across regional Victoria.
The Recreational Values Program was created to implement the Victorian Government's commitment to enhance the recreational values of water. This commitment is articulated in the Government's long-term plan for managing Victoria's water resources, Water for Victoria (2016). Specifically 3 actions to help the Victorian community achieve tangible recreational benefits:
Include recreational values in water and waterway planning
Help communities understand how to achieve their recreational objectives
Support recreation at water storages through infrastructure and better information.
Progress report 2016–2020
The Recognising Recreational Values Progress Report 2016–2020 highlights the achievements and progress of this program over this period.
This progress includes a range of projects to improve and increase recreational access to waterways across the State, such as:
the construction of a floating pontoon for launching and fishing on the Maribyrnong River
and the rejuvenation of Green Lake at Sea Lake.
Water for Victoria - Recognising recreational values progress report
Project highlights
Improving recreational access to the Maribyrnong River
The project has delivered multiple new facilities, including a 30 m floating pontoon, to provide greater recreational opportunities for locals and visitors to enjoy the Maribyrnong River.
The floating pontoon encourages recreational fishing and boating and features a lower-level platform suited for use by paddle craft.
There is seating for visitors to enjoy views of the river, Footscray Park and surrounds. The project also includes 2 new sheltered picnic and barbecue spaces along the river edge in Footscray Park and improved path connections to the Maribyrnong River Trail.
The project was delivered in partnership with Melbourne Water, with Maribyrnong City Council carrying out the installation.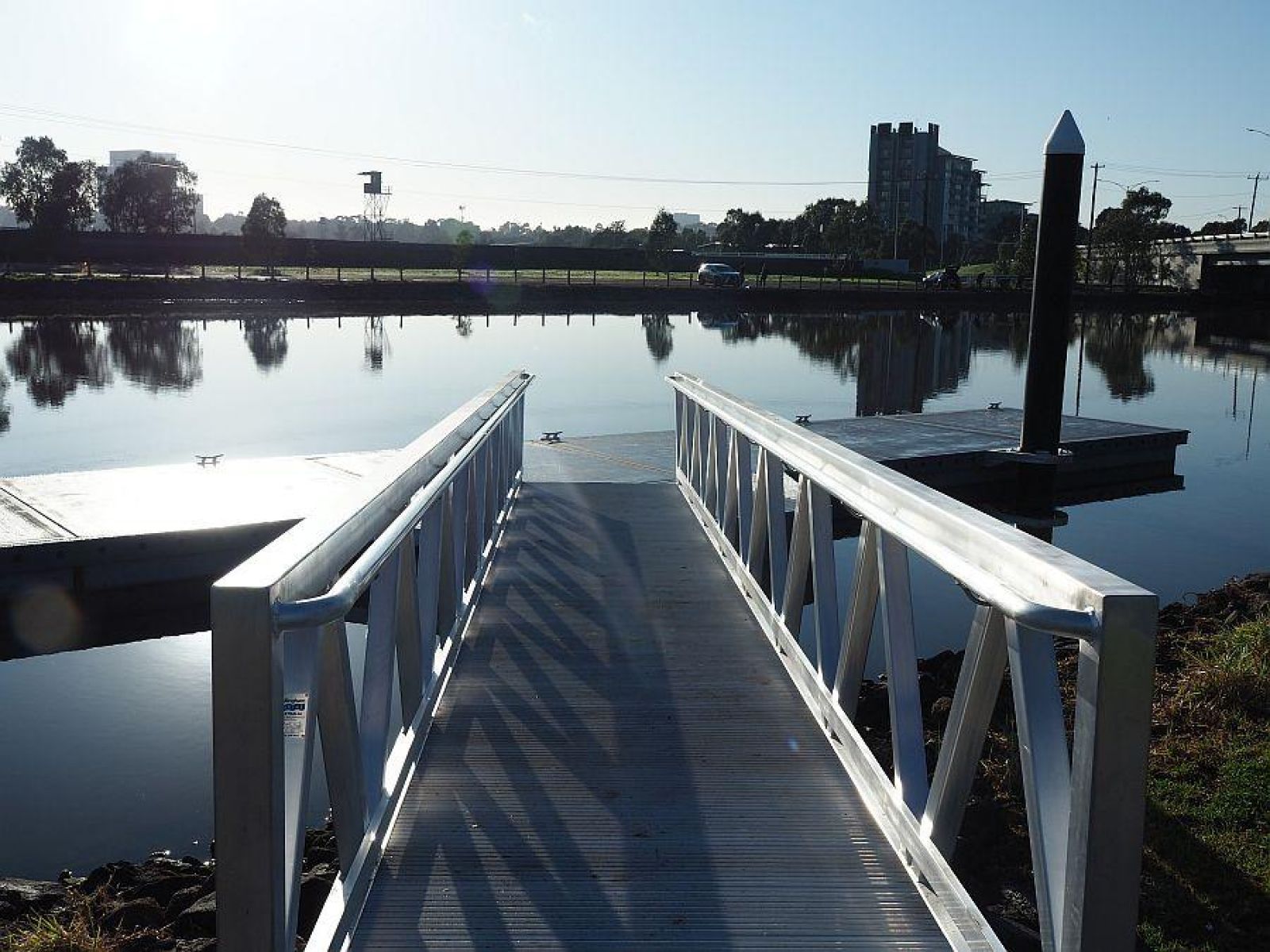 Find out more about recreational access to water
Who do you contact about recreation at a waterway or water storage?
If you want to know who to contact about recreation at a Water Storage in regional or rural Victoria, the relevant rural water corporation can help.
If you have a question about recreation at a waterway or wetland, the relevant Catchment Management Authority can help.
The following agencies and government departments all play a role in supporting and promoting the recreational values of Victoria's waterways and water reservoirs and may be able to assist.
Find out more about water storage levels
If you want to discover the current water level at a particular water storage on your mobile device, download the Bureau of Meteorology's iPhone app, which reports water information for more than 250 water reservoirs across Australia.
Find storage levels on the Bureau of Meteorology water storage website.
Page last updated: 08/09/23