What is integrated catchment management?
In Victoria, integrated catchment management (ICM) underpins the sustainable management of land and water resources and contributes to biodiversity management.
Through this approach, the Victorian Government and its partners seek to achieve sustainability and ensure the long-term viability of natural resource systems and human needs for both current and future generations.
Victoria's framework for the integrated management of catchments is established under the Catchment and Land Protection Act 1994 (the CaLP Act).
ICM is the coordinated management of land, water and biodiversity resources based on catchment areas. It incorporates environmental, economic and social considerations.
Catchment and land protection regions
Victoria is divided into 10 catchment and land protection regions:
Corangamite
East Gippsland
Glenelg Hopkins
Goulburn Broken
Mallee
North Central
North East
Port Phillip and Westernport
West Gippsland
Wimmera.
The 10 catchment and land protection regions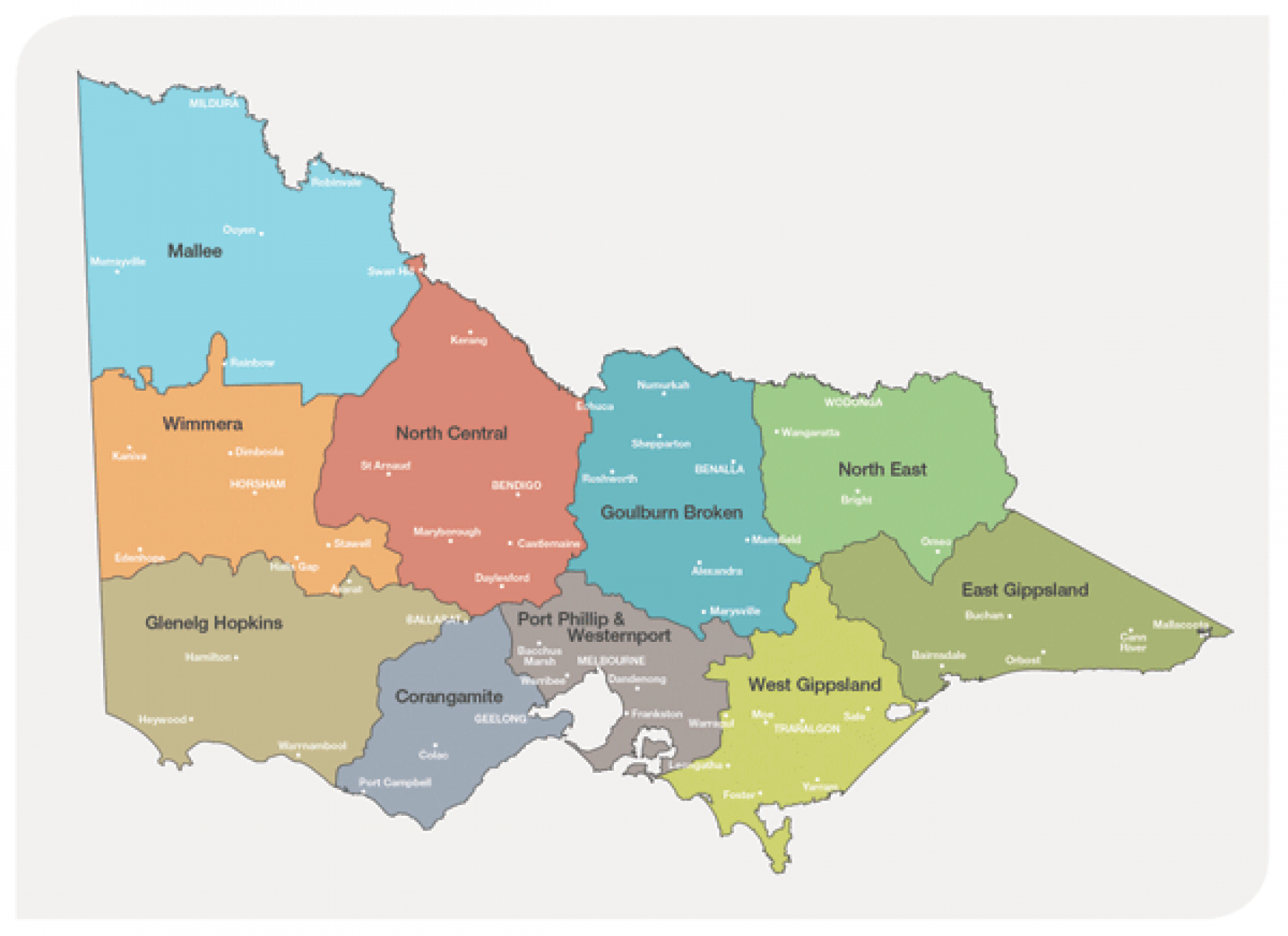 Page last updated: 28/09/23