Boosting the health of our waterways and catchments
In some Victorian rivers, up to half the water that would have flowed naturally is removed for use in our cities and towns, agriculture and irrigation, and for industry.
Dams and weirs created to store water for this use also change the pattern of flow. As a result, our waterways cannot function as they once did, and the health of the plant and animal communities that depend on them is declining.
Water set aside for the environment is released into Victoria's waterways to re-create some of the natural flow patterns. This helps improve the health and resilience of our rivers and wetlands and the native vegetation and wildlife in our catchments.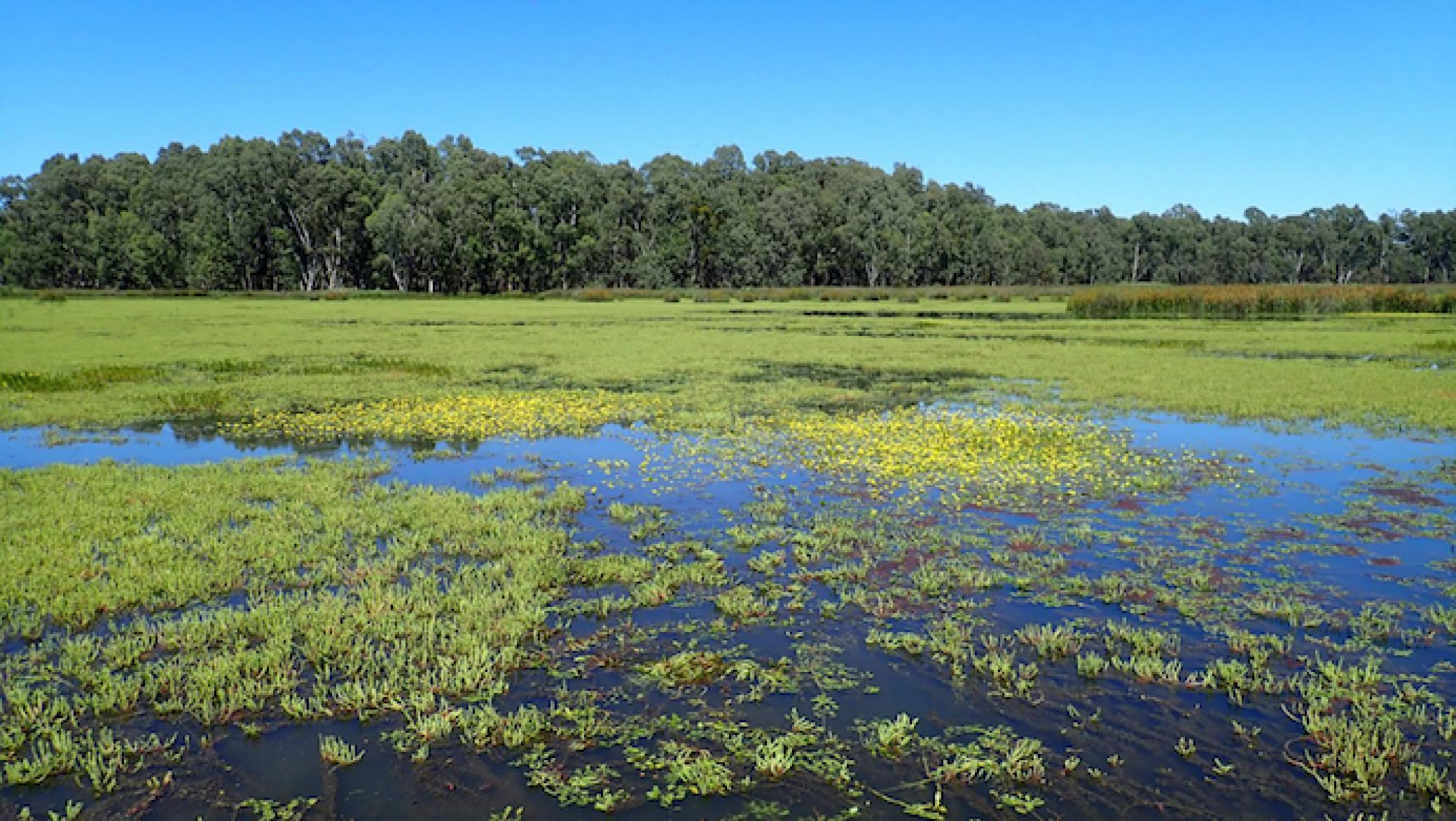 We work with partner organisations to improve and maintain the environmental value of our waterways.
The Victorian Environmental Water Holder and our 9 catchment management authorities (CMAs) and Melbourne Water plan and deliver water for the environment at the best times and locations to support healthy waterways and catchments, fish, plants and waterbirds.
Traditional Owners may self determine to share traditional knowledge to inform planning and management of water for the environment and work with partners to heal Country through environmental and cultural watering.
We invest in infrastructure such as flow regulators and pumps to efficiently deliver water for the environment to high-value floodplain sites and keep water there for the amount of time needed to promote healthy ecosystems.
CMAs and Melbourne Water work with their communities to inform planning and management of water for the environment to also support recreational values of waterways and the health and wellbeing of people.
We monitor the benefits of water for the environment to keep our program as effective as possible and share new knowledge to inform future planning and management actions.
Page last updated: 08/09/23