As Victoria experiences warmer and drier conditions with more extreme rainfall events impacting our water system, we must adapt to protect the health of our natural environment. This will ensure we have safe and reliable access to water.
A new approach to climate action in Victoria
The Climate Change Act 2017 (the Act) sets a net zero emissions target for Victoria. We can achieve net zero through progressive targets.
The Act also requires the government to outline its approach to climate action every 5 years through a climate change strategy and emissions reduction and adaptation action plans.
Adaptation action plans
Victoria has adaptation action plans for 7 systems that are either vulnerable to the impacts of climate change or essential to our resilience. These systems are:
water
transport
the built environment
the natural environment
health and human services
education and training
primary production.
The Water Cycle Adaptation Action Plan (WCAAP) 2022-2026 identifies 21 actions that will help with climate change adaptation across the water cycle system. The plan will help our climate resilience, now and into the future.
The WCAAP builds on the work delivered through the Pilot Water Sector Adaptation Action Plan (WSAAP).
Many of the projects enhance our understanding of how climate change impacts the water sector. This will allow successful adaptation to climate change across the water sector.
Regional adaptation strategies
The Victorian community has developed regional adaptation strategies that address the challenges and opportunities from climate change. These strategies will help guide local action.
Learn more about Victoria's climate initiatives
Head to Victorian Water and Climate Initiative to find out more about the latest climate science. You can also explore resources on climate adaptation.
Victoria's climate change adaptation framework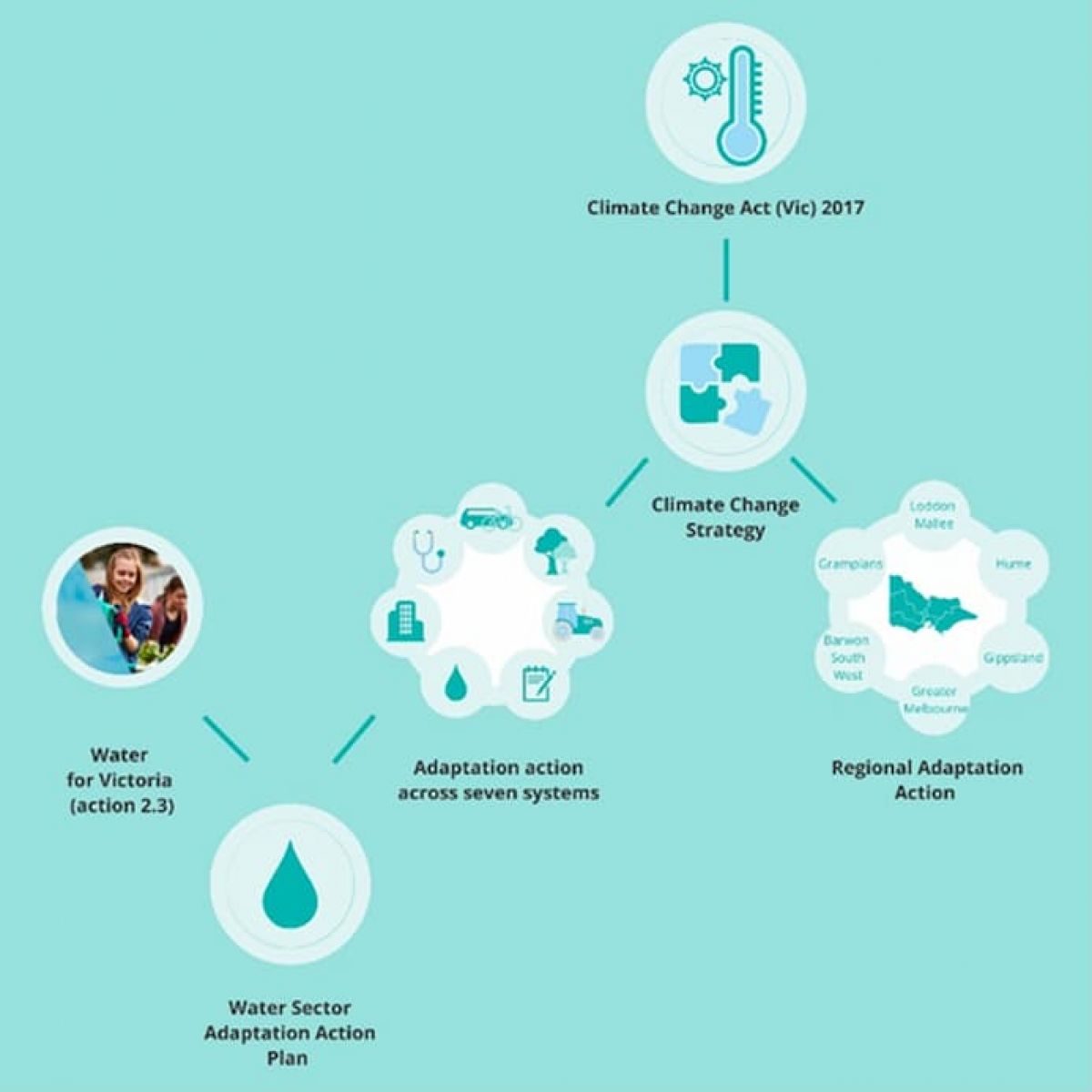 Page last updated: 08/09/23