The Waterways of the West Action Plan ensures Melbourne's western waterways are healthy and thriving for future generations.
It includes the whole network of creeks and rivers in the region, such as:
Moonee Ponds Creek / Moonee Moonee
Maribyrnong River / Mirrangbamurn
Werribee River / Wirribi Yaluk
Kororoit Creek
Little River / Worrin-yaloke
Stony Creek
Skeleton Creek
Jacksons Creek / biik wurddha
Waterways of the West map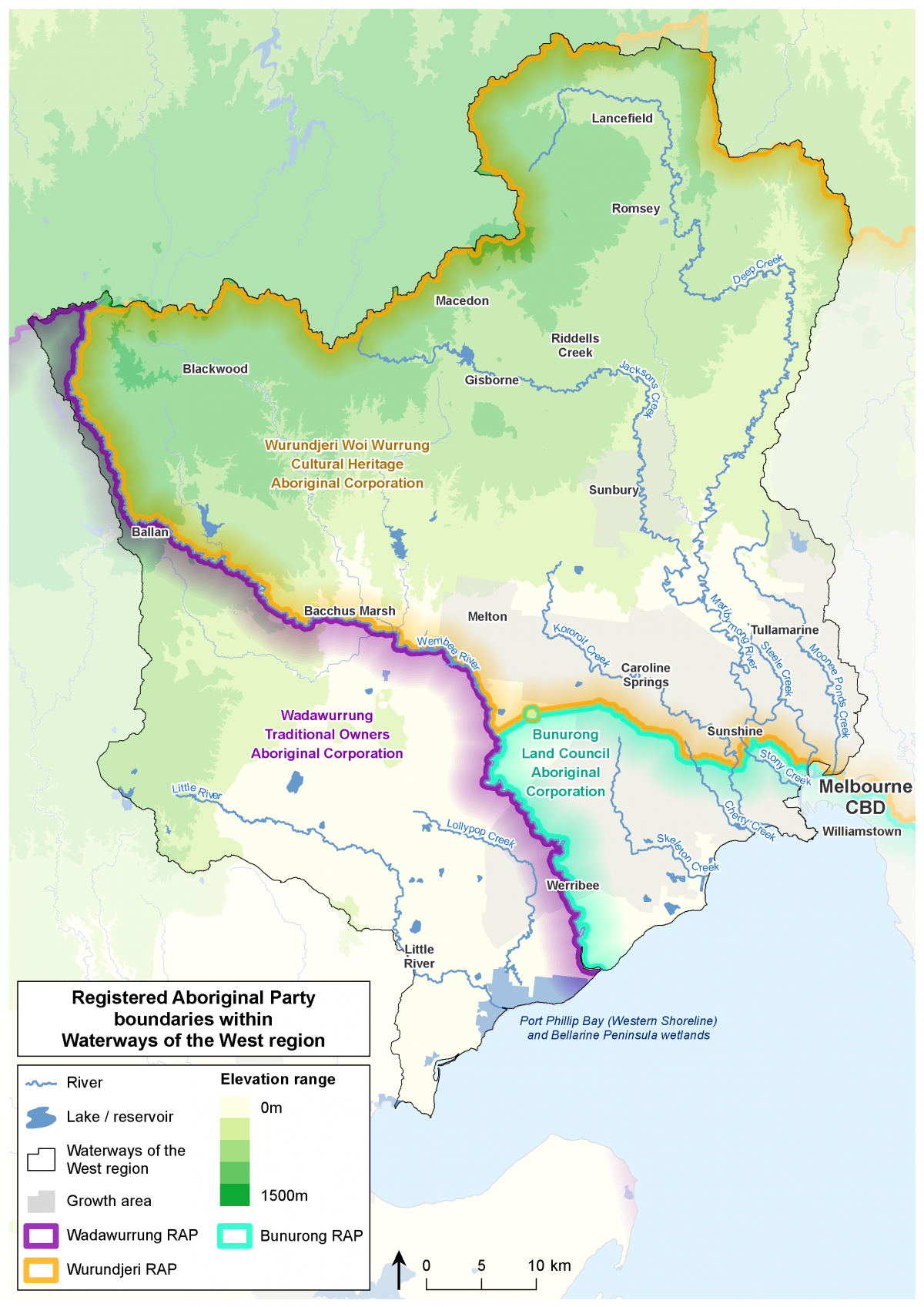 The significance of the Waterways of the West
Waterways are essential to community health, the liveability of local neighbourhoods and the broader environment.
Rivers, streams and creeks also have cultural, social, economic and environmental importance for Traditional Owners and Aboriginal Victorians.
These waterways have faced many challenges due to historic land and waterway use, population growth and climate change.
Melbourne's West is also transforming, with projections suggesting the area will attract a million extra residents over the next 30 years. This gives us an opportunity to protect and enhance the waterways and their surrounding lands to connect communities to nature better.
The need to protect and enhance the waterways has driven the government's commitment to delivering a Waterways of the West Action Plan.
Protecting the waterways for future generations
The Waterways of the West Action Plan is a 5-year plan that responds to the recommendations of:
the Waterways of the West Ministerial Advisory Committee
The plan identifies 9 directions and 40 actions.
Short-term actions aim to deliver results within the first year of implementation. The longer-term actions will deliver results within 5 years. It will drive enduring protection for waterways and their parklands by addressing:
waterway pollution
waterway amenity
Traditional Owner involvement in waterway planning and management
stronger land use planning
development controls and standards to guard against inappropriate development.
The plan recognises the waterways as living and integrated natural entities. The plan also recognises the Bunurong, Wadawurrung and Wurundjeri Woi-wurrung Traditional Owners as the voices of the living entities on their Country.
The Victorian Government is committed to updating the community annually on the progress towards delivery of the 5-year Waterways of the West Action Plan. Annual reports will be released following each calendar year of implementation.
The policies
The plan builds on an existing policy base that emphasises improving the health and liveability of waterways.
These policies include:
The Waterways of the West – a unique landscape video
What makes the Waterways of the West such special, unique places in need of protection?

Watch Traditional Owners, community champions and waterways experts talk about this unique landscape
Page last updated: 16/09/23