Net gain
The term' net gain' is a core concept in the Yarra River Protection legislation and states that:
There should be a net gain for the environment in the area of Yarra River land arising out of any individual action or policy that has an environmental impact on Yarra River land. (S 9 (4) )
The council commissioned a project to clarify the concept of net gain and how it can be applied to the river. A consortium of consultants undertook the work. The Wurundjeri Woi-wurrung Cultural Heritage Aboriginal Corporation managed the project.
The project reframes the concept of net gain. This new approach to net gain is based on restoration ecology principles, which can be applied to deliver future ecosystem health that is realistic and sustainable. However, it is broader than a pure ecology-based understanding. The reframed approach to net gain would apply to:
the physical landscape
the cultural landscape, as understood by the Traditional Owners of the Yarra water and lands. It would include a focus on the health of Country plus the health of connection to Country
the social capital, including the relationships and organisation, that is linked to landscape stewardship.
The council will work with Traditional Owners in continuing to explore what an environmental net gain can mean.
It will also continue to advocate for net gain as a concept applicable to the Yarra.
For more information read the:
Great Birrarung Parkland
The declaration of Greater Yarra Urban Parklands land is an important element of the Yarra Protection Act. The Act does not specify the detailed outcomes expected of the declaration.
The council is undertaking work on the concept of the Parklands, which it refers to as the Great Birrarung Parkland. The council sees the parkland as an opportunity to progress thinking about what a connected parkland is, and can be.
North Bank
As part of the work to stimulate innovative thinking for the Great Birrarung Parkland and to create an exemplar for what those parklands might be, the council has launched a planning and design project to re-imagine a reach of the river between Punt and Wallen Roads in Burnley. The Monash Freeway dominates this section of the river, and there is little public access on the north side.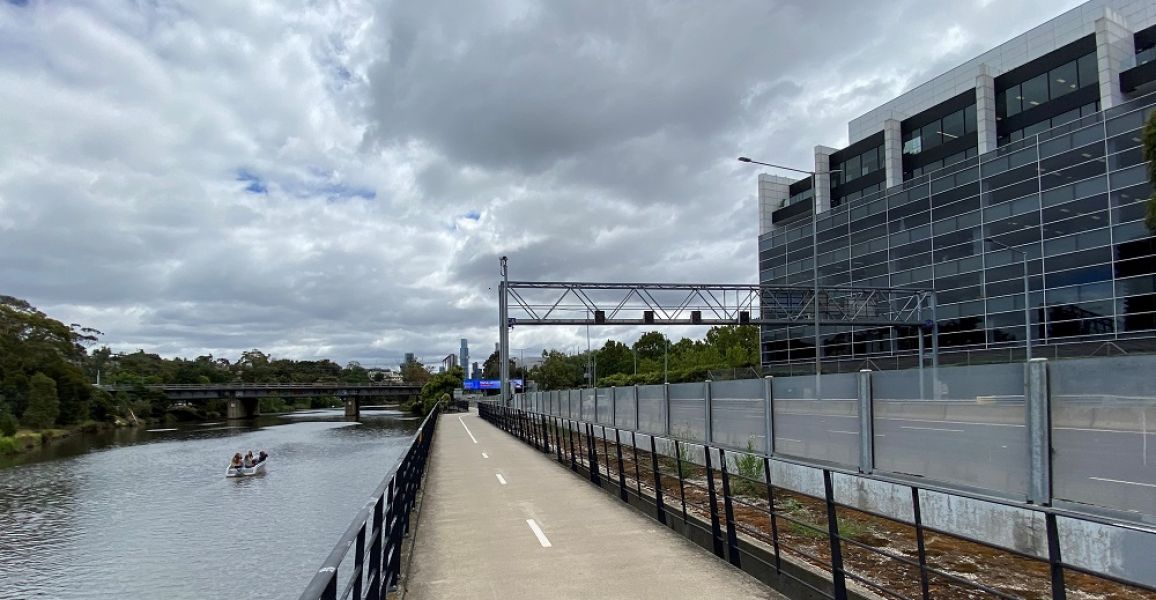 We want to encourage new ideas about what this stretch of the river could be. The North Bank of the Yarra project engages stakeholders, including from local and state government, and enlists the creative energies of architecture, building and planning students to generate innovative, bold and creative landscape plans that challenge the status quo. The North Bank working group has engaged with design professionals, including the organisers of Melbourne Design Week, to present and explore design ideas through exhibitions and speaking events. The council plans future conversations to spark new ideas about other sections of the river.
Page last updated: 30/11/21